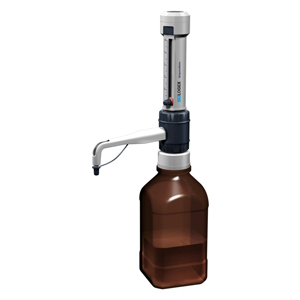 Scilogex Bottletop Dispensers
Scilogex DispensMate Plus bottletop dispensers are designed for safe and accurate dispensing of agressive liquids. Unlike many other models, our dispensers are all fully autoclavable at temperatures up to 121 °C, allowing thorough sterilization. Scilogex bottle dispensers also offer quick and precise volume adjustment and come supplied with an anti-drip cap to prevent accidental discharge. All our bottletop dispensers are easy to clean, and come supplied with a specialized tool to help with simple maintenance procedures. Importantly, the bottletop dispensers from Scilogex are all resistant to corrosive liquids and acids.  
Wholesale Cheap Nike, Jordans, Adidas, Air Max Shoes China Sale Online

MicroPette™ Plus Autoclavable Multi-Channel Pipettors Features 


Lightweight and ergonomic design

Fully autoclavable

Clear digital display

Staggered tip ejector for easy tip ejection

Head rotates 360° for user comfort

Easy to calibrate with tool supplied

Used with 'universal' pipette tips

3 YEAR WARRANTY
Kopačky na fotbal
Read more: MicroPette Plus Autoclavable Multi-Channel Pipettors

Scilogex Single Channel Micropipettors
MicroPette™ Plus Autoclavable Single Channel Variable Pipettors Features:
Eight variable volume MicroPette's in the range. Volume adjustment is selected by turning the thumb plunger mechanism. MicroPette's are calibrated in accordance ISO/DIS 8655. Each pipettor passes a quality control/calibration test and is supplied with a certificate.
AIR MAX PLUS